*extreme Stephen A. Smith voice*
"I hate to say this, because Paul Pierce is a dear, dear friend. But,, when it comes to the matter of what the Boston Celtics should do regrading the #1 pick in the 2017 NBA Draft, Paul is incorrect."
Sorry, sorry, that was hard for me to say. But it is true. The Celtics would make a huge mistake if they took Paul's approach and traded the pick for either Jimmy Butler or Paul George. So can we please stop with that take? It is incorrect and would put the franchise back years.
People are acting like this guy named LeBron James is no longer in the league. Like that he hasn't been to 6 straight NBA Finals. I hate the guy more than you, believe me it is true. BUT I know he is really good and that even with Gordon Hayward and Butler/George, I am not sure you are better than the Cavs, and then there is also Golden State too. There is no reason to mortgage the future for a year or two of Butler/George.
The Celtics have lucked out here. Do you know how hard it is to get the 1st overall pick?? The Lakers have been trying for years and have tanked year in and year out and still have not gotten it. The Celtics are lucky enough to have a team tank for them while they are in the Eastern Conference Finals. They have the opportunity to have a rebuild while also competing for a championship. The Celtics need to draft Markelle Fultz 1st overall and it is a no brainer.
They have max cap space this summer and they need too, and plan on using it. They need to sign either Gordon Hayward or Blake Griffin. Then they need to not trade the pick and take Fultz. Which if you have been listening to Owner Wyc Grousbeck, this seems like exactly what the Celtics plan on doing.
Sign Hayward, which will be easier now that he can't get the super max because he didn't make a All-NBA team, and draft Fultz. Anything else is dumb, I have no idea why anyone would want the Celtics to do anything else.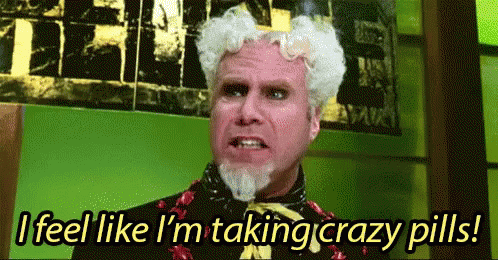 I know he looks like Tom Brady and is beating father time, but LeBron will in fact one day take a step back in his play and will not be the best player in the world. This is exactly why you don't trade Jaylen Brown, you don't trade Markelle Fultz, and you don't trade the 2018 Nets pick (yes, those idiots traded us that one too). You keep these players, you develop these players and you play them on a winning team and teach them how to win.
We are not the Timberwolves or the 76ers who draft high, but can't teach these high draft picks to win. We are the #1 seed in the east. These kids will learn how not only to win, but compete for championships. Then when they are hitting their peak, hopefully LeBron is old and not a world beater. This is the best and only plan that the Celtics should follow.