This sucks. This really, really sucks. The worst part about it though is that it sucks for everyone involved.
Most importantly, it sucks for Josh Gordon. Obviously, Josh has had his problems over the years. He has dealt with substance abuse and mental health issues. The Patriots knew the baggage that Josh came with when they traded for him. However, they felt- like I still do- that his talent is just too great not to give it a shot. They felt that he was too talented a player to not try to team up with the best Quarterback of all time.
Josh had his demons; I was hopeful that a change of scenery and a fresh start with an organization, like the Patriots, would keep his demons at bay. After 3 months, it seems as though the fresh start and success on the football field were just not enough. So once again, Josh Gordon is suspended from the NFL.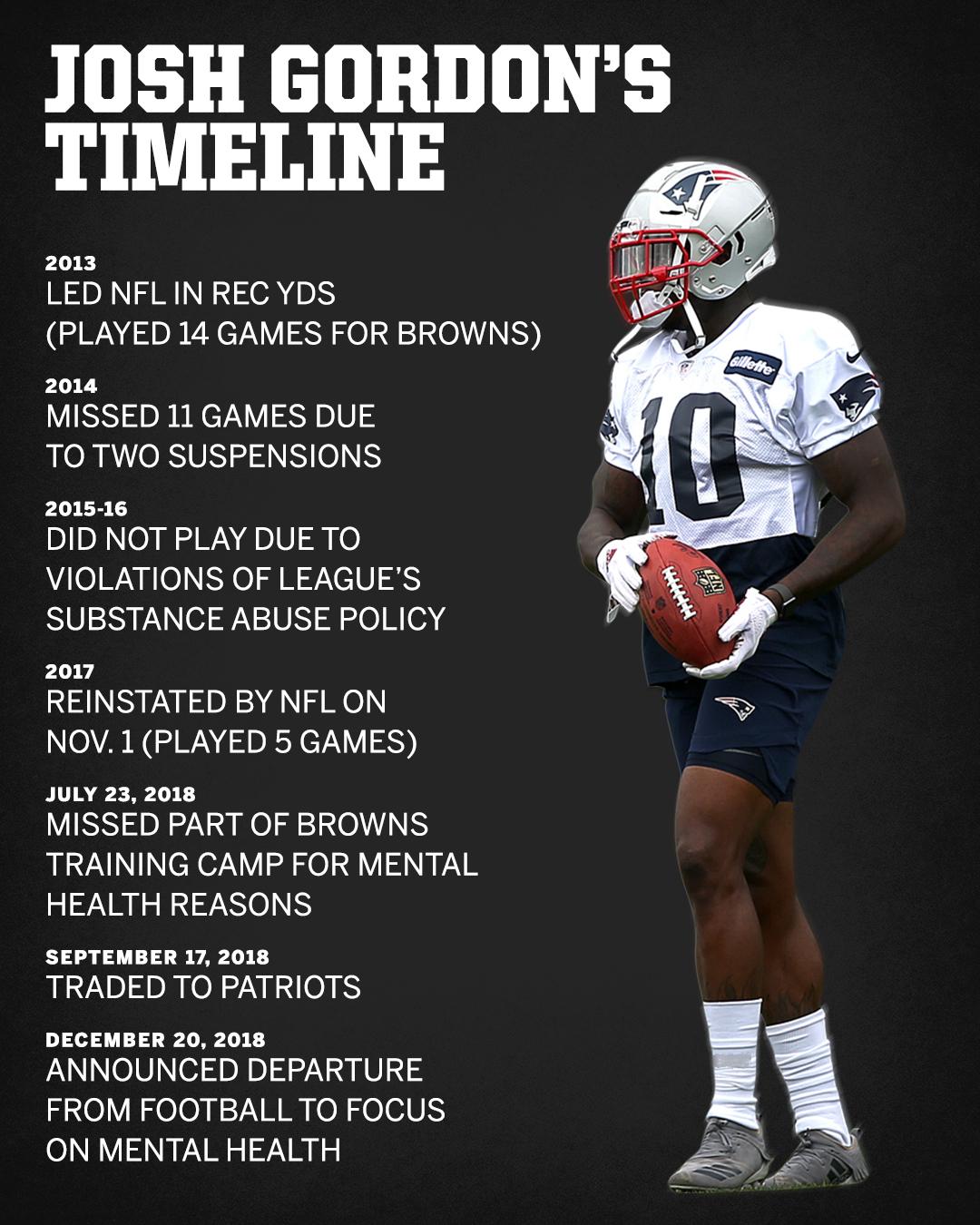 Josh's health and well being are the most important things of today's news. Football is just a sport. This is Josh's life. Substance abuse and mental health are serious problems. As a fan of Josh for years, I hope he just gets himself together and gets the help he needs.
---
While this sucks for Josh the most, this also really, really sucks for the Patriots. Josh is their number one pass catcher; it's not Gronk or Edelman. Anyone who has watched the Patriots know that Josh Gordon was their true offensive weapon. Josh was the big, physical, ultra-talented Wide Reciever that I have been wanting the Patriots to get for years. He was everything that I hoped for. And with him now out of the picture, this offense loses a lot of talent and upside. The hope was that Gordon, Edelman, and Gronk would all be clicking with Brady by the time the real season starts and the Playoffs begin. Without Josh, that will no longer be possible.
---
Now, when I say that will no longer be possible, that does not mean that the Patriots are screwed. If you listened to the media heads this morning after the news, most members spoke about how the Patriots Super Bowl hopes were over.
This ends New England's Super Bowl threat. That the Patriots season is over.
This might sound familiar to Patriots fans because the media says this about the team every single year. This team gets counted out year in and year out. Every time this team faces adversity, they bounce back. Every time they are doubted, they make the doubters look foolish. This team feeds off these situations. It stems from the 6th round pick Quarterback who was never given a chance and used that doubt to turn himself into the greatest of all time.
In these situations, when it's the Patriots against the world, the Patriots always overcome the adversity. They never give up and just like their 41-year-old leader, they are at their best with a chip on their shoulder. It's not the first time this team has been counted out and it won't be the last.