SOURCE–   Nobody knows for sure where Jimmy Vesey is going to play next season, a decision that won't be made — or at least announced — until the NHL calendar moves past Aug. 15 and the former Harvard captain hits free agency. But it doesn't appear to be looking good for the Boston Bruins.
According to two different sources with knowledge of the situation, the B's aren't currently one of the top three teams Vesey and his camp are leaning toward, despite being one of the organizations he'll speak with.
Vesey, 23, confirmed in an interview with CSN last month that the Bruins are on his short list and spoke rather convincingly at that time about some of the reasons he might lean toward the Black and Gold.
"I've said it all along that Boston is definitely on my list of teams that I'd like to talk to," said Vesey, who finished with 24 goals and 46 points in 33 games with the Crimson as a senior last season, during that interview with CSN. "It's a team that I've rooted for all my life, and it's a team that I watched win the Stanley Cup in 2011. I'll definitely be meeting with Boston in August.
"I was a huge Joe Thornton fan growing up. He wore No. 19. I wear No. 19. He was my favorite player. I got to know Torey Krug a little bit through playing with him at the world championships last year.  So it would be really cool to play with Torey and put on the Bruins jersey. It's the team that I've watched for my whole life."
According to one of those sources, however, Vesey's top three preferred spots are currently the Chicago Blackhawks, the New York Rangers and the New Jersey Devils.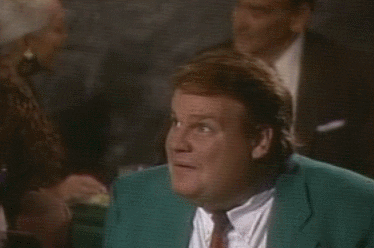 Wait what? Everything we have heard is that Boston was one for the favorites to land the hometown Hobey Baker winner. NOW 5 days before he can sign with someone you tell me we aren't even in his top fucking 3??? AND SOMEHOW THE DEVILS ARE?!?! WHAT THE HELL IS GOING ON HERE!!!!
Listen to me, if we lose this kid to the Blackhawks, he is stupid, but fine I get it. If we lose this kid to the Rangers, I will scratch my head, but I guess thats what he decided. IF WE LOSE THIS KID TO THE DEVILS I WILL KILL SOMEONE!!!!
Who the fuck wants to go to New Jersey? NEW JERSEY!!!
But I am over reacting to a stupid rumor, and something tells me we are going to hear more of them in the next 5 days.
Jimmy, if you are reading this, which I know you are, stay home, sign with the Bruins. Wear the same exact jersey of the man who you idolized when you were a kid. You want 19? Don't worry, we got rid of the guy that used to wear it just for you (tears up a little bit). Play for the team you rooted for your whole life and play with the best center in the league. You said you cheered for the Bruins when they won the cup in 2011, so you must have hated the Blackhawks when they beat us in 2013. Don't pull a Kevin Durant and join the enemy. Show everyone how you don't need to join the super team. You can stay home and win it all. I believe in you Jimmy and I know you will make the right decision.
Now we wait.