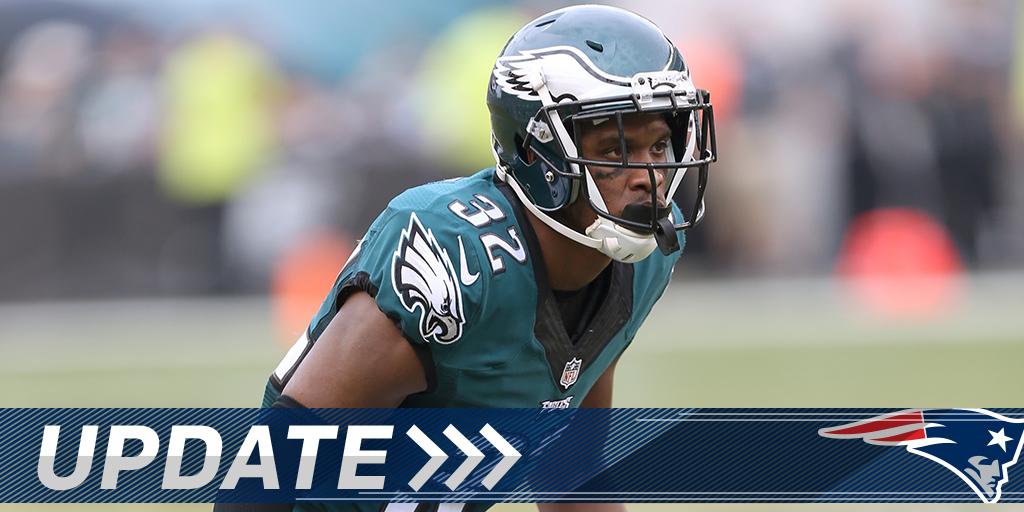 SOURCE–   The New England Patriots announced that they acquired DB Eric Rowe in a trade with the Philadelphia Eagles in exchange for a conditional draft selection. In addition, the Patriots announced that they have released OL Josh Kline.  
Rowe, 23, is in his second NFL season after being drafted by Philadelphia in the second round (47th overall) of the 2015 NFL Draft out of Utah. The 6-foot-1, 205-pounder, played in 16 games with five starts as a rookie and finished with 25 total tackles, one interception and five passes defensed. 
Kline, 26, is in his fourth NFL season after joining New England as a rookie free agent out of Kent State on May 3, 2013. The 6-foot-3, 300-pounder, spent most of his rookie season in 2013 on the practice squad. In his three seasons with the Patriots, he has played in 33 games with 18 starts at both right and left guard. Kline has also played in four postseason games with three starts.
BAHAHAHA this keeps getting better and better! Rowe was drafted in the 2nd round LAST YEAR! And they give him to us for a FUTURE 4th round pick? Bill Belichick is a genius! A God! I don't get it. I really don't. These NFL GMs every year look like fools because they trade off good players that they are to dumb to figure out how to use and Bill turns them into god damn Pro Bowlers. Like how have GMs not figured this out yet?
But hey! I am not complaining, if the Eagles want to get ride of a young, highly touted, cheap cornerback who still has 3 years left on his contract, then fine, I guess we will take him. If you reaaaallly want to give him away to us I guess we will take him off your hands.
Well, looks like our dominate defense just got another versatile piece to add. Bill must be licking his chops because this kid can play corner and safety. Ugh I can already tell Bill loves this kid. He adds height to our cornerback room standing at 6'1″. Also it gives us some negotiating power against Malcolm Butler and Logan Ryan, who are both on expiring deals. However I really think it is for Ryan, Malcolm isn't going anywhere, especially because he is a restricted free agent. Now we have 4 starting quality corners. Welcome to Foxborough, DBU.