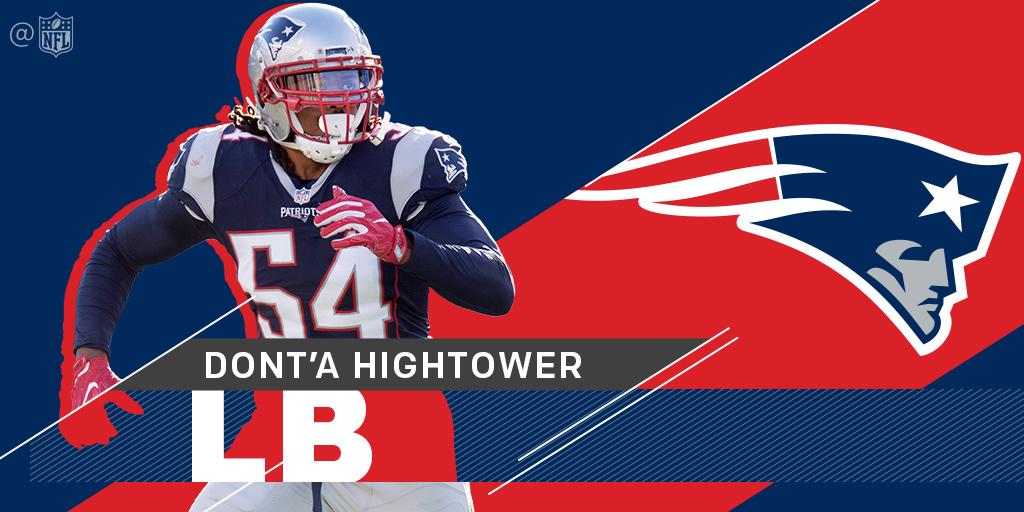 I am on cloud 9 right now. Not only have the Patriots have been on a roll collecting new pieces, but they have now resigned their main unrestricted free agents. I thought there was no way the Patriots were going to be able to bring back Hightower after they signed Gilmore.  I just figured that he would be the only big money guy that they are paying this offseason. Because lets face it, they never, never hand over big contracts like this. This offseason is breaking the mold for the Patriots, for better or worst.
Dont'a is the leader of this Defense. He is the signal caller, the Quarterback of the Defense if you will. He the Defensive Captain and his leadership is one of the biggest reasons why it is so important for the Pats to bring him back. He was the one that got everyone in the right spots and doing the right thing last year after Collins left and we had a brand new Linebacker core. Not only is he a leader, but he is a versatile piece that can move all over the Defense. He can rush the QB, he can drop in coverage, he can stop the run. He is a complete Linebacker and is now getting getting payed like one. This is the biggest move of the Patriots offseason so far make no doubt about it. Which is no small feat by the way, lets now take a look at the Patriots scorecard:
What a fucking offseason! It is crazy that the team who just won the Super Bowl for the 2nd time in 3 seasons have gone out and had the best offseason in the league. Just stupid that we have not only been able to resign our key players, but bring in guys who are impact players. All before the draft no less. As crazy as it is, the Patriots are not done. They still have money to go spend and and roster spots to fill up. It is crazy to think how much better this team is on paper already to the team that just won a Super Bowl 2 months ago. See you all in Minneapolis.