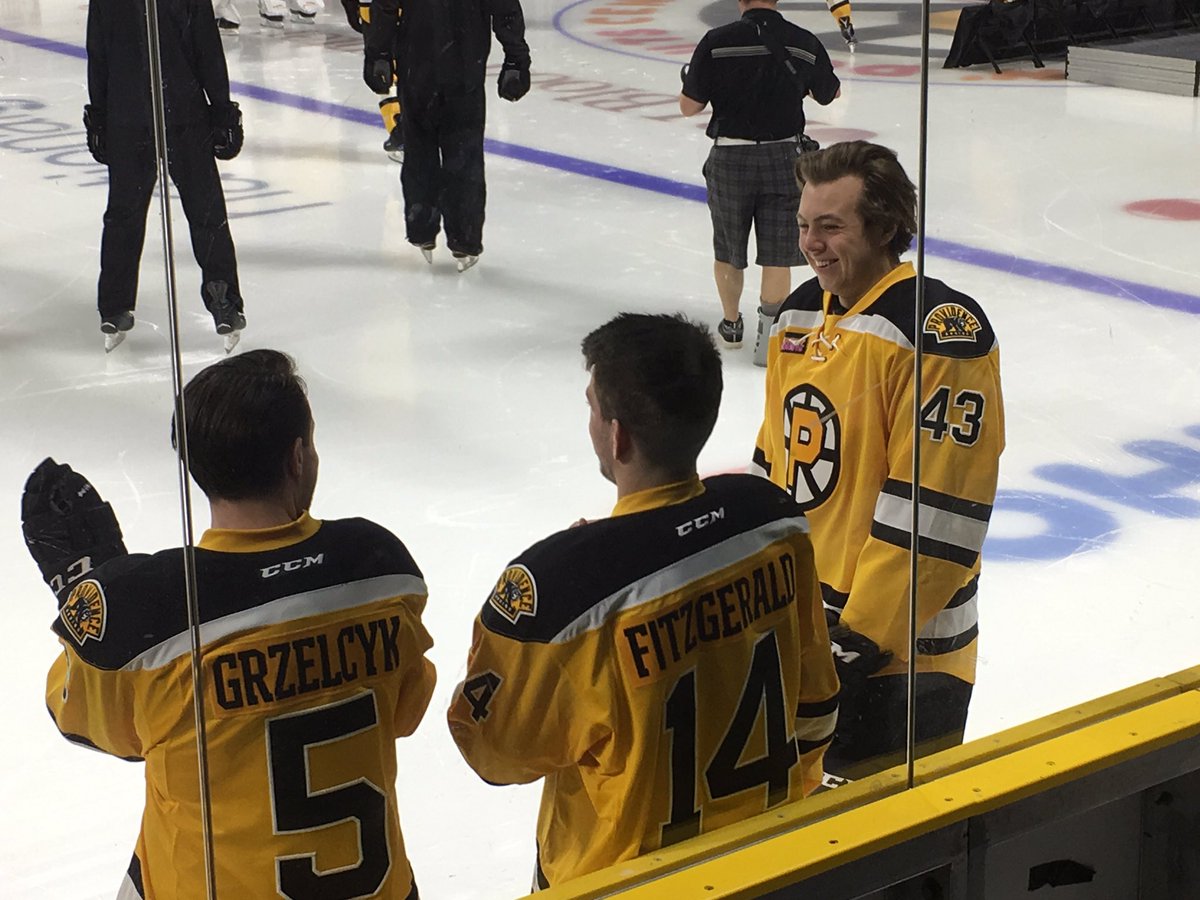 SOURCE–   The Bruins are likely to have Charlie McAvoy in the lineup on Saturday. The Providence Bruins, that is.
McAvoy, the 14th overall pick in the 2016 NHL Draft and the top prospect in the Bruins organization, has agreed to an ATO with the AHL club and will join them this weekend. According to NESN's Sarah Davis, McAvoy is expected to practice with Providence on Thursday and Friday and be in the lineup for the Baby B's on Saturday.
But what about the NHL club? Couldn't the Bruins use McAvoy's talent right now?
Unfortunately, it's not that simple right now. For most players on ATOs, it would take 10 games played at the NHL level to use up the first year of their entry-level contracts. But McAvoy's December 21 birthday, for reasons I will not bore you with right now, complicates that matter. If the Boston Bruins bring up McAvoy to play even one game down the stretch of the regular season, it would burn through the entire first year of his entry-level contract with the team. McAvoy would only be under contract for two full seasons before becoming a restricted free agent in the summer of 2019.
Omgomgomgomgomggggggg!!!! I feel like a 13 year old girl about to see Justin Bieber live for the 1st time. Chuckie Hockey is in the building! Honestly I can't wait for this kid to play for the big club, but I am not in a rush. I would love for him to play if it didn't waste a year of his rookie deal. But no way no how am I going to play him for one or a couple games this season. That would just be stupid. It would be idiotic. Only a dumb organization would waste a whole year of cheap cheap money on a guy that projects to be a #1 Defensemen. Wait… What?
THE BOSTON BRUINS EVERYONE!!!
They never seem to amaze me with their roster decisions. Once again a horrible move. But something tells me that this was a part of the plan. That Charlie negotiated with the Bruins to play at least 1 game or he wasn't going to sign and stay in college. This way he gets 1 year closer to his 2nd contract. I am taking a guess that is exactly how it played out. And if that is true, I don't get why they did it. Charlie has already played 2 years at BU, it seems like his whole team was 1st round picks that are about to turn pro. The Bruins had all the leverage and they are now gunna waste a year of a cheap cheap deal.
Also, what the fuck is Chuckie doing rocking #43? That is a dusty number. I am hoping that when he gets called up to the real squad they hook him up with a real number and not some rookie bullshit. A guy with steez like him needs to rock a real number on his sweater.