NOW THAT IS WHAT I AM TALKING ABOUT!!! Good god did I miss this. Playoff Hockey is back and it was AMAZING! There is nothing, nothing better than the Stanley Cup Playoffs and last night showed why. That was back and fourth, balls to the wall hockey for a full 60 minutes and boy was it wonderful. The best part about this game? The Bruins didn't even play that well. They were not playing up to their capacity, blame that on the 1-3-1 by Ottawa, blame that on injuries (including Krejci who warmed up and then did not play). But the Bruins were able to stay in this game and steal one in Ottawa by a late 3rd period burst. What a game.
Anyone with half a brain can see the difference between regular season hockey and playoff hockey. It is night and day. Yesterday you saw what makes the Playoffs a cut above everything else. The speed. The physicality. It was all there and it was a sight for sore eyes. This clip pretty much sums it up pretty nicely.
Balls to the wall 100% on every shift. Playoff hockey is a different animal than the regular season. The ice shrinks, guys are on you quicker, you don't have the same space and time to work with. Everything happens at a blink of an eye. You don't get 2nd chances…
Everyone is more physical. If you are not physical, then you will not win in this league plain and simple. Everything becomes more chippy. Shots are taken left and right. The refs swallow their whistle. They let the boys play, even when they shouldn't.
I am not going to sugar coat it, not getting a shot on net in the entire 2nd period is not great. Not great at all. It is actually boarder line bad. Letting up a geno by Bobby Ryan that period didn't help things either. But the 3rd period, the B's bounced back with a gutty performance. This is the play that tied things up and really put life back on the Boston bench.
Frank the motherfucking Tank!! The UMass product, 413 repping with an absolute snipe to get the team back into it.
This was so important for Frankie to get on the board in his 1st playoff game. He had been on a little bit of a drought, and some radio hosts were saying he lost his touch. That he can't score from the places he is shooting from. So for him to get a geno in Game 1 is HUGE for him and the Bruins.
After Frank's tally, the momentum was all in the Bruins favor. They were getting pressure, Tuukka was standing on his head like he had been all game. And in the big moments, you look for your biggest players to step up. And that is just what happened.
The Nose Face Killah himself buries the Game winner with 2 minutes left! That line with Pasta on the wing is so fucking lethal it should be illegal. And what do you know, that is the line that steps up.
The Bruins played hell of a game and stole one in Ottawa. Tuukka Rask played like the star goalie that he is. Charlie McAvoy, in his NHL debut, looked like a bonafide STUD! The Bruins were able to squeak one out and now take the early lead in the series and take the home ice advantage. Everyone knows, you are not in trouble in a series until you lose a home game, well guess what Ottawa,,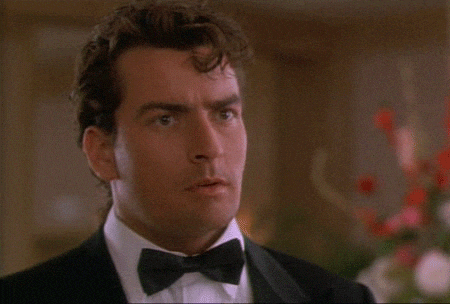 HIT THE MUSIC!!!!
P.S.  Uhhhh hey Senators, might wanna delete this tweet….