SOURCE–   The Boston Celtics have been aggressively trying to create enough salary-cap room to give Gordon Hayward the four-year, $128 million maximum contract he agreed to by discussing trades involving Marcus Smart, Jae Crowder and Avery Bradley, sources told ESPN.

The Jazz and Celtics discussed on Wednesday the possibility of including Crowder in a sign-and-trade agreement for Hayward, sources said, which would be cap beneficial for Boston.

Ultimately, Hayward himself will have to agree to a sign-and-trade, which could be perceived as a farewell gift to the franchise that drafted him and developed him into an All-Star. Crowder had been publicly critical of the Celtics' pursuit of Hayward during the 2016-17 season, in part, perhaps, because he'd be the player most impacted by Hayward's arrival.

The Celtics have to make a complicated series of moves to create enough space to sign Hayward to the full max. But because the salary cap did not rise as much as projected, they likely will have to trade one or more of those three players to sign Hayward. Sources told ESPN that Boston has discussed trades involving Smart, Crowder and Bradley with at least half-dozen teams on Wednesday.

The process of clearing contracts and salary-cap space started Tuesday, when Boston renounced Kelly Olynyk. But even if the team renounced the rights to Jonas Jerebko, James Young and Gerald Green, waived Jordan Mickey, left 2016 first-round pick Guerschon Yabusele in Europe this season and traded Demetrius Jackson's partially guaranteed contract and Terry Rozier, Boston would have $29,444,533 to sign Hayward, which is still about $300,000 short of his max.

Crowder — who finds himself in a logjam at small forward with the Hayward signing, 2017 No. 3 draft pick Jayson Tatum and 2016 lottery pick Jaylen Brown — would appear to represent the most logical move. He is owed $6,796,117 this year, $7,305,825 next year and $7,813,533 in 2019-20.

Bradley is in the last year of his contract, at $8,808,898, and is extension eligible. Smart is in the final year of his rookie contract, at $4,538,020, and also is eligible for an extension.

The Celtics' payroll could soar to $150 million next summer if Bradley, Smart and Isaiah Thomas are all brought back, and Boston could have a luxury tax bill of more than $70 million.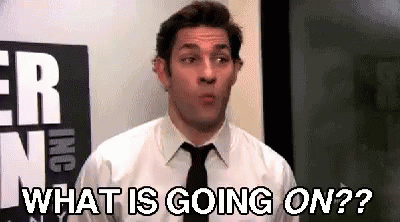 A farewell gift?! Why the hell does Utah deserve a farewell gift?? In what universe do we live in where the Boston Celtics are giving out handouts to a team because we signed their player?
All this sign and trade talk makes literally zero sense to me. Why would we give up something to get a guy we are getting for free? We do not owe Utah anything. I don't care what Utah beat writers are saying….
This is Danny Ainge we are talking about. They guy who values assets over everything. So in what world would Danny give up Jae Crowder in a deal for nothing in return? This is the same Jae Crowder that Danny reportedly would not include in any Jimmy Butler deal… It just doesn't add up. I understand we need to clear space for Hayward, but there has to be a better way than giving away a player for nothing. Crowder, Bradley, and Smart all are very valuable pieces and could be traded individually for a trade package of a big man and/or draft picks.
The Celtics need to move on to one of these players. Everyone in the league knows that. If that is making it hard for Danny to get a fair deal, I can understand that. But are teams so petty and stupid that they are going to lose out on one of our players because they are trying to hardball Danny? That would be as stupid as the Pacers accepting a worst deal for Paul George instead of waiting for the Celtics.
So there is no doubt in my mind that Danny Ainge is not giving away Jae Crowder as a farewell gift. I do not believe this sign and trade report. I don't even care if Woj reported it. HOWEVER,, if you are telling me there is someone else included in this trade coming back to the Celtics, I am listening. Guys like Dante Exum, Rodney Hood, or a bigger deal for  Derrick Favors, then I am interested. But there is no way Trader Danny is going to give away anyone on his team for nothing. So keep on going Utah, please, keep telling me how Boston and Hayward owes you Jae Crowder…
Another rumor going around is Marcus Smart to the Knicks for Willy Hernangomez, which is an interesting trade.
It would definitely be better than giving away someone for nothing. Hernangomez doesn't have the ceiling that Smart has, being a former 6th overall pick, but he gives the C's something that they desperately need. The Celtics need a big, and if that is the best trade Danny can get to clear the cap space, then I am here for it.
Now do you want to get really crazy? How about trade all three of those players and getting a guy like Marc Gasol, because that rumor is flying around as well.
Now this would be a fireworks, Trader Danny move. This would not only give the Celtics a player who fits all their needs, but someone who gives them a talented enough roster to take down the Cavs. Now this is super unlikely because Gasol is the Grizzlies best player in franchise history and he is still on a large contract of $22.6M this season. But, if anyone is going to swing for the fences on a move like this, that person is Danny.
And to make this even more time sensitive, Gordon Hayward has already been spotted in Boston and is shopping for a suit.
The kid who met Hayward said he told him he needed a suit for tomorrow. Take that with a gain of salt, but that would mean a trade is coming soon…  Stay woke!