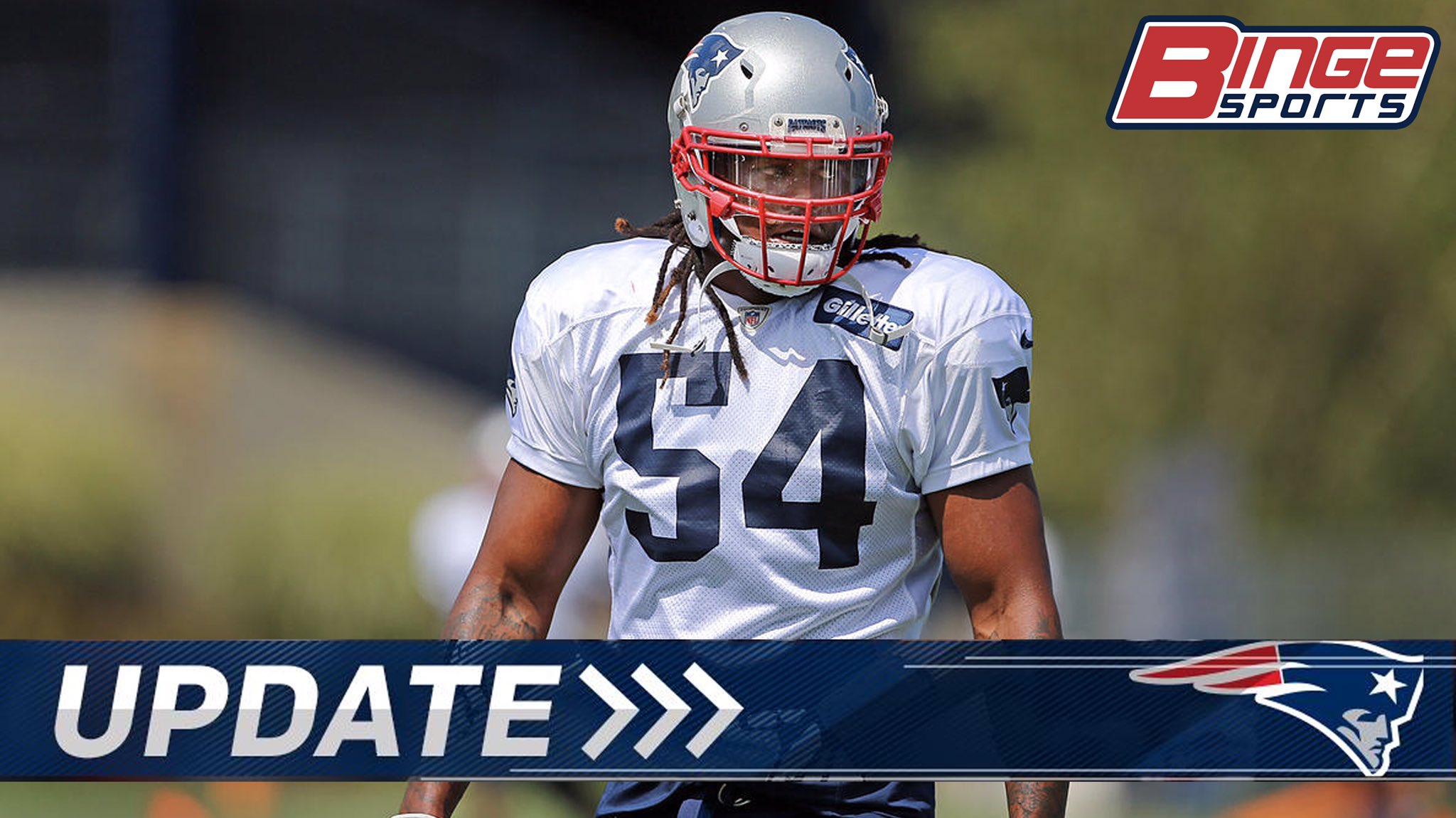 SOURCE–   The regular season starts two weeks from Thursday and the Patriots are getting healthier ahead as that date draws closer.

According to multiple reports, Tuesday's practice saw linebacker Dont'a Hightower on the field in a helmet and pads for the first time this summer. Hightower had been on the physically unable to perform list due to persistent issues with his knee, although there was never a sign that he was expected to miss any regular season time.

Hightower was joined at practice by left tackle Nate Solder, who has not played in the preseason and not practiced for a while for undisclosed reasons. That should leave him on track to be in the lineup for the start of the regular season as well.

Defensive end Deatrich Wise and tackle LaAdrian Waddle also practiced for the Patriots Tuesday. Both players had been sidelined recently due to concussions.
It is no secret that the Patriots thinest position on this years depth chart is Defensive end. The Patriots let rotational starters Jabaal Sheard and Chris Long walk in Free Agency. Then before Training Camp even started, a long time staple of the D-Line, Rob Ninkovich, retired. Then, to make things worst, the Patriots 2 top draft picks, Derek Rivers went down with an ALC injury for the season, and Deatrich Wise got a concussion. The Patriots have a problem at the Defensive End position. And then today, coming just in time, Dont'a Hightower showed up to practice for the 1st time this season. After spending most of Training Camp on the PUP List, he has returned and seems he might be the answer to the Patriots Edge problem.
As some have predicted after the Patriots signed David Harris, Hightower might now be used more as a Defensive End this season instead of the Inside Linebacker role he has played the last couple years. Hightower has rushed on the Edge before for the Patriots and has been successful doing so. A memorable example happened in the Patriots last game…
Even with Hightower, the depth at the position still looks a little thin. I would not be surprised if the Patriots made a move either through Free Agency or a trade. Here is a list of guys that the Patriots could bring in:
FREE AGENTS
Dwight Freeney: Even at 37-year-old, Freeney played a huge role on the NFC Champion Falcons. Belichick has always praised the former Colt and he would be a guy they could add cheap and get a guy who still has a lot of value as a pass rusher. In he past two years, he has collected 11 sacks and 3 forced fumbles.
Mario Williams: The former 1st overall pick has spend a couple years now in the AFC East on both the Bills and the Dolphins. The 32-year-old 6'6, 300 pound DE seems like the perfect guy that Bill likes to bring in. I vet who is looking for a ring and still has talent. Bill values that he knows the division and if he can buy in, this just makes too much sense.
Paul Kruger: You know I had to add a former Brown on this list. Bill has made it no secret that he likes to dip into the Browns talent pool. Usually guys who they used wrong and that he has a better use for. I could see the the 31-year-old, 6'4, 270 pounder fitting that bill.
Jared Odrick: It is crazy that the 6'5, 295 pound, 29 years old was a prime Free Agent for the Jags just 2 years ago. Now he is still without a job. He is still young and had spend most of his career in the AFC East on the Dolphins. Keep an eye on this name.