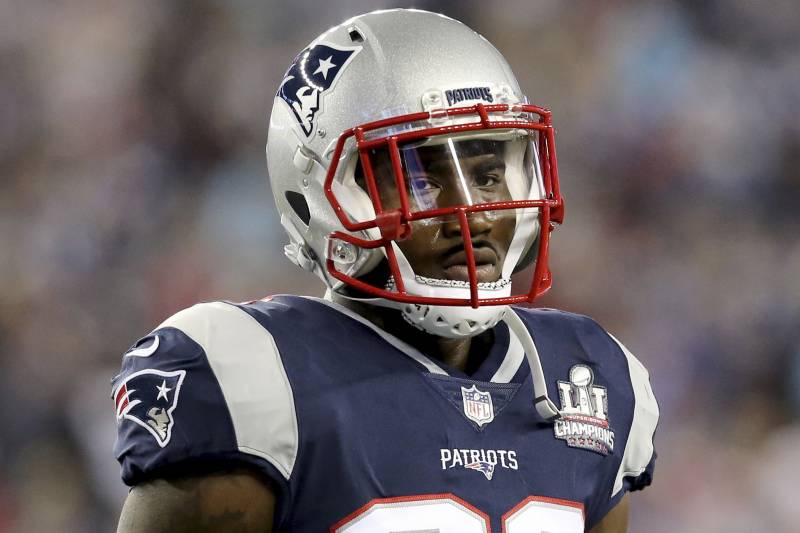 SOURCE–   Teams from around the league have taken notice of the Pats' depth at running back, and a theme is continuing to resurface.

Multiple squads reached during the offseason, including as recently as the past week, to express their interest in Dion Lewis, according to sources.

The Patriots haven't been willing to bite on these conversations, though it seems possible their tenor could change by the Oct. 31 trade deadline. It's necessary to point out the Pats haven't been shopping Lewis, but other teams are the ones making the calls.

Mike Gillislee was slowed twice over the offseason with hamstring injuries, and Rex Burkhead missed time in the preseason with an undisclosed ailment. James White has been healthy to this point, so if all three stay on the field, it's plausible the Patriots could deem Lewis to be expendable if the compensation is right.
Sure, it is plausible that the Patriots would trade Dion Lewis. Hell, it is plausible that the Patriots would trade every player on this team, including Tom Brady. This is Bill Belichick. This is the guy who had the balls to trade away his best defensive player last season in Jamie Collins when the defense was struggling. So no, I would not be surprised in the least if Bill decided to trade away Dion. However, if it was up to me, you better believe I sure wouldn't.
I understand he is injury prone. I understand that they brought in Gillislee and Burkhead. I understand that they paid Super Bowl hero James White. However, even after all of that, I still think Dion is the best Running Back on the Patriots roster. Think back to Dion's first season with the Patriots, the dude was electric. He was one of the best Running Backs in the league before he got hurt. Well, now he is almost 2 years removed from the injury and he said he feels 100%. I feel like in Week 1 they didn't use Dion enough. He was the least used Running Back and in his few snaps he still made plays. I wouldn't trade Dion, but Bill sure would. There was a reason why Dion was used the least last week, and if Bill thinks he can get rid of his 4th best Running Back for a starting defensive player, I can see why he would think about it. However, I disagree with the idea of Dion being the 4th best Running Back. You tell me, does this look like a guy you would wanna get rid of? Because I sure don't.