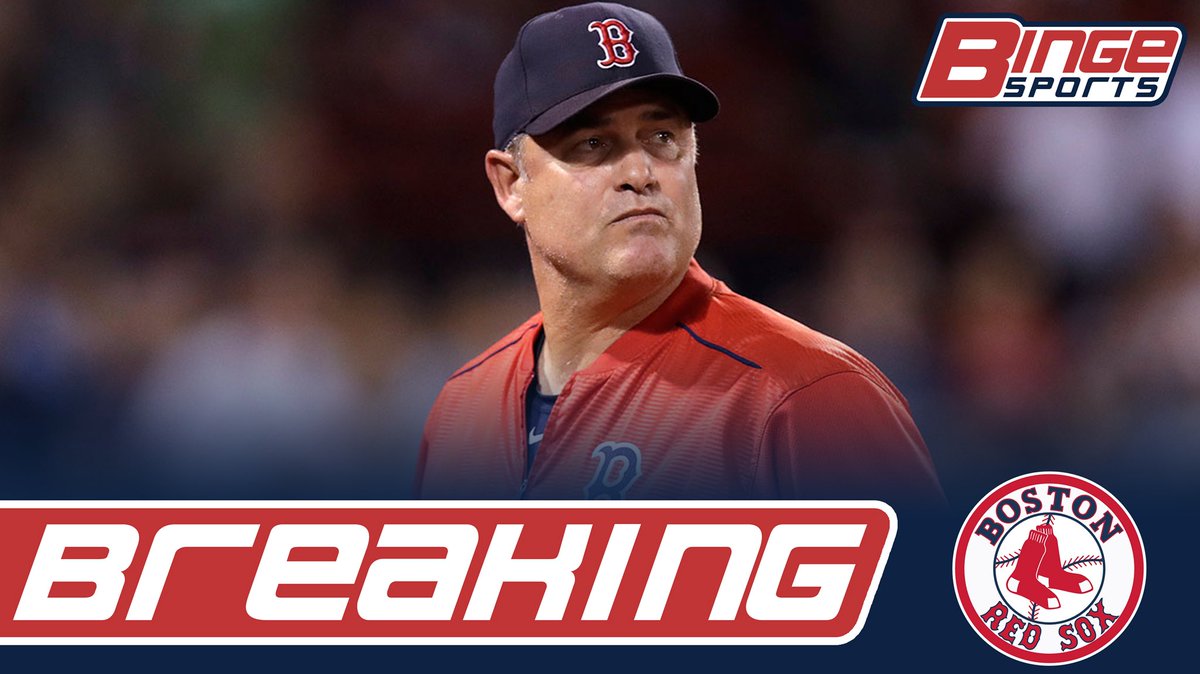 SOURCE–    John Farrell is out as manager of the Boston Red Sox.

After steering a relatively young team to the first back-to-back division titles in franchise history but also consecutive first-round playoff knockouts, Farrell will not return for the final year left on his contract, Red Sox president of baseball operations Dave Dombrowski announced Wednesday.

In dumping Farrell now, Dombrowski agreed that the team needs a new voice in the clubhouse and a fresh public face. Despite another first-place American League East finish, the Red Sox grew increasingly unpopular this season. Prime-time television ratings on New England Sports Network dropped 15 percent below ratings last year, which was David Ortiz's final season.

Within the past few days, ownership came around to the idea that Farrell was partly responsible. Farrell posted a 432-378 record over a roller-coaster five-year tenure that included a World Series championship in 2013 and two last-place finishes. He is the only Red Sox manager to win three American League East crowns and ranks sixth on the club's all-time wins list.
The most unsurprising news in Boston sports was announced today, the Boston Red Sox have fired John Farrell. Everyone knew this was coming. Hell, it took the media not even 10 minutes after the Sox were eliminated Monday to ask if he would be returning to the club next season.
It had to be done. This is coming from someone who does not consider himself a Farrell hater. I don't even think he is a top problem with the team. He actually might have coached his best season this year since winning the World Series. However, look at the scoreboard. Since winning in 2013, they had back-to-back last place finishes and then back-to-back first round exits that were really were not even competitive. Sure, he is the first Red Sox manager to win back-to-back division titles, but the way they backed into each of them makes it less impressive.
I am not happy that Dave Dombrowski finally fired Farrell. I am actually upset that he did not do it early. He should have been canned after two last place finishes in 2014 and 2015. I understand his job was spared because he was being treated for cancer at the time. And I actually respect the Red Sox for not firing him during that. However, they absolutely should have let him go last season. The main reason being that they had Torey Lovullo ready to slide right in as the next guy. They had the guy. But they decided to bring back Farrell and let Lovullo leave for Arizona. Now Lovullo has brought that team back and led them into the playoffs. He is gone. He was the perfect guy for the job and now he is gone. And now the Red Sox are left with their pud in their hands without a good replacement.
I am not going to speculate who is going to be the next manager that Dombrowski brings in, but he better be the right guy. Because if he is not, then waiting another year to fire Farrell and letting Lovullo go might make Dombrowski the next guy looking for a job.