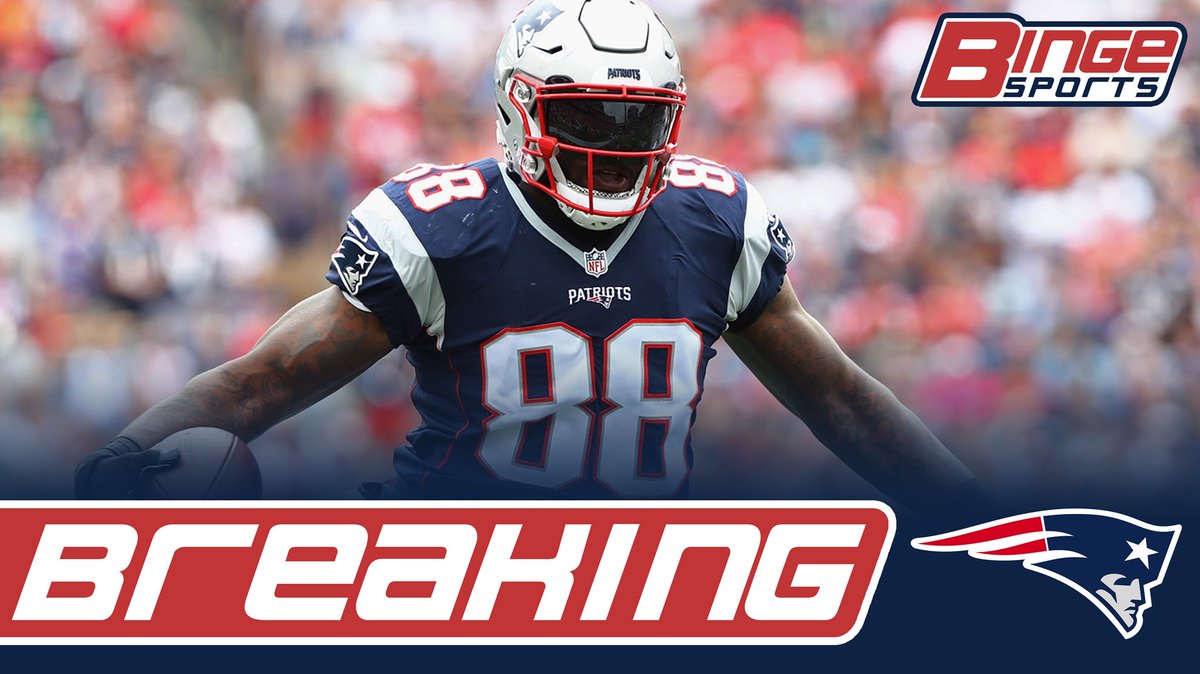 Well that sucks. So much for getting all excited about Martellus Bennett being back on the Patriots for another Super Bowl run. All the excitement and all the controversy was for nothing. Squat. It really stinks too because Marty was such an important piece to that championship team last year. Just thinking of getting him back for this year and doing the same things he did in the playoffs last year made every fan excited. Say what you want about the guy, but he was never a problem in Foxborough. Not only was he not a problem, but the dude was rock solid. He made big plays all season long while everyone knew he was banged up. And even though we were getting him once again not at 100%, it was not out of the question to think he was going to tough it out for the 2nd year in a row.
However, unlike what you may think, Marty was not put on IR today because his shoulder was too hurt to play. No, Bennett had been and was going to as he put it, say "fuck it" and tough it out with the Patriots. The reason why Bennett is now out for the season is because of a hamstring injury. So I guess this doesn't get Bennett off the hook for telling the Packers he didn't want to play with a hurt shoulder for the them, but then would for the Patriots.
But, in the end, who cares. Bennett already said earlier this season that he planned on retiring after this season. So if this really is the end of the guy's career, thanks for a great season and 2 games. We couldn't have won it without ya last year. Thank you Marty B.