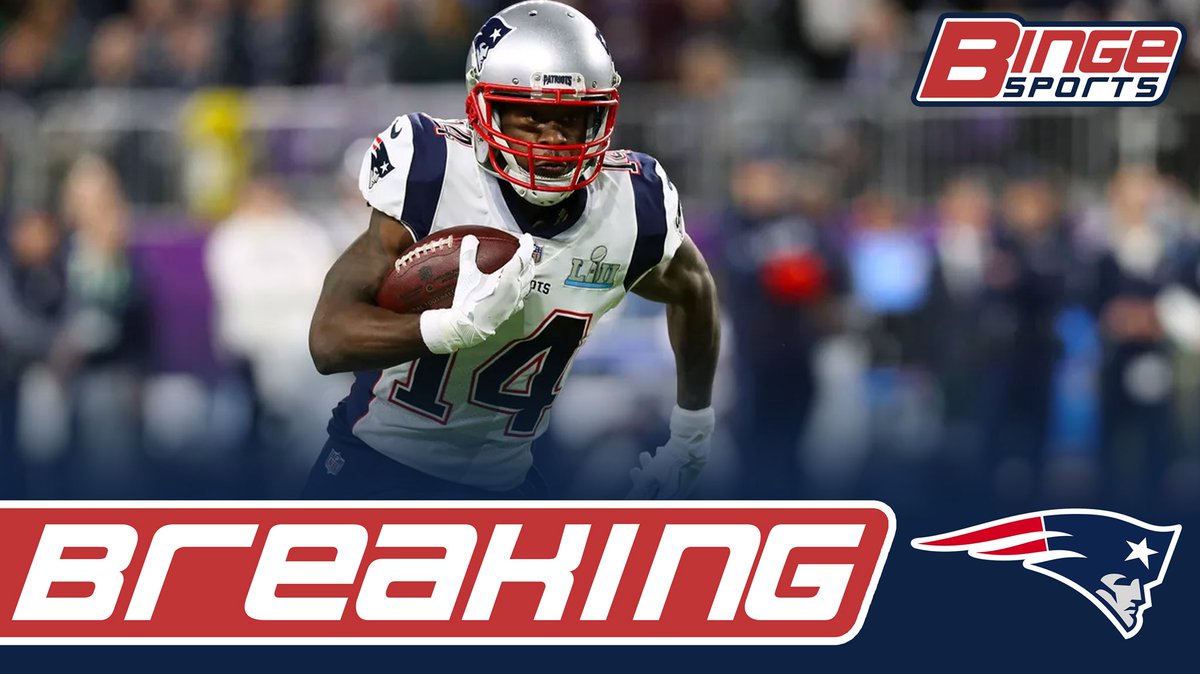 Say what??? Well, this came out of nowhere. I mean we all heard that the Rams were in on Odell Beckham but Brandin Cooks?? The Rams are trading for everyone!
Listen, I love me some Brandin Cooks. I thought he had a great season posting 1,082 yards on 65 receptions racking up 7 touchdowns. But most importantly, he stayed healthy for all 16 games.
"The best ability is availability" – Bill Belichick
I really never understood the hate from people about his performance last season in Foxborough. People thought the Patriots were going to use him like Julian Edelman when his game is completely different. He is a down the field guy who needs to start off straight to get his elite speed going. He was never going to be a slot guy who could run slants and get those tough yards. But make no mistake, he is a game changer on the outside. And the Patriots are going to miss a guy with that much talent next season.
If it was up to me, I would lock him up long term. The whole point of trading a first-round pick on him was that he was so young he could be the next guy. Well, obviously Bill didn't want to pay him to be the next guy with the way Wide Receivers had gotten paid this offseason. I have heard that the Patriots tried to work on a deal with Cooks and it didn't work out surprise surprise. Go look at Cooks numbers vs Sammy Watkins and go look how much Sammy got paid this offseason. If I am Cooks, I am not taking a Patriots discount either when I am 24 years old about to make my first real contract.
So I had this debate a lot in that if the Patriots don't resign Cooks and let him walk for nothing after just two seasons, they would have lost that deal. Since the 32nd pick you gave the Saints last season in the trade ended up being Ryan Ramczyk, the new Left Tackle for New Orleans. Not that you could use a Left Tackle or anything…
However, the Patriots redeemed themselves by making this deal. Like I said, I would have rather kept Cooks long term, but if they had no plans to resign him, I think they got great value for him. They got a much better first round pick then they gave up a year ago and they were trading for 2 years of Cooks on a rookie deal. The Rams are just trading for one. So yes, even though I like the player, I do think they made out nicely in the deal. the 23rd pick is going to be a great pick and maybe the best Left Tackle in the draft, Notre Dame's Mike McGlinchey, falls to them. If not, there are a couple of Tackles in the late first round that should be there for them.
Another thing that moving Cooks does is save the $8,459,000 he was going to make this season. Not that there are many big ticket Free Agents left, but that could be used in-house on guys like Gronk or extending Trey Flowers. Also, it opens up a need for Wide Reciever. I don't think they are in on trading for Odell Beckham. No way they want to make him the highest paid Wide Reciever in the world. But what if the rumors are true about Dallas wanting to get rid of Dez Bryant? I have always been a fan of his. Or how about in the draft? They have been linked to my favorite Wideout this year in Texas A&M's Christain Kirk.
Now with 4 picks in the first 2 rounds of the draft, it is obvious that the Patriots are in need of a restocking of young talent. Just let when they lost the Super Bowl in 2012, they came out swinging drafting Dont'a Hightower and Chandler Jones in the first round. They need a refresh on young cheap game-changers and all these picks will allow them to do just that.
So thank you for a great season, Brandin, you were a great Patriot in your time here and we could not have gotten to the Super Bowl without you. I hope you the best in LA.