 SOURCE–    The person who posted on Reddit the news of Julian Edelman's looming four-game PED suspension a day before ESPN broke the story (which means that ESPN didn't break the story) has promised another one.

"I've actually been sitting on some bigger patriots news for the past few days, still trying to verify that it's 100% true before putting it out there," said Redditlover1981. "Regardless I plan to post it here tomorrow evening."

(It's admirable that an anonymous person would be careful enough to protect his/her good unknown name by ensuring accuracy.)

Redditlover1981 has decided to accept guesses (and that went exactly how you think it would go), hinting that "the news is negative and it's about a current multi year patriot."

Taking that description literally, it include anyone who has been with the team for more than one year. So we'll wait to see what the anonymous person/possible burner account has to say, and whether it comes to fruition.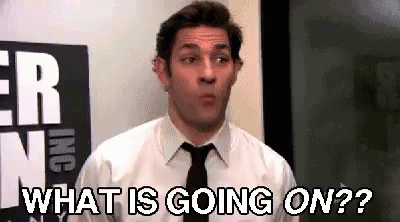 I AM A MESS RIGHT NOW! WHAT IS GOING ON?
Is Gronk getting traded? We have people who are close to the Patriots from Barstool Sports who are saying they have heard that Gronk might be traded. We have a Reddit user who broke the Edelman Suspension a day before the media broke it that there is more news coming out today. What is actually happening? Which way is up and which way is down? I feel like I am going to be sick but I don't know if I should or not.
Where there is smoke, there is fire. And even if this rumor is true or not, there has been way, waaaaayyyyyyy to much smoke coming out of Foxborough this offseason. Regardless of what everyone has been saying with the cameras on, you have to be crazy if you don't think there has been a divide in the Patriots organization. Bill vs Brady. There seems to be a fraction in this locker room and Brady not showing up to OTAs and coming to Mini-Camp and then he is reportingly not showing up next week for OTAs once again. Things are not right in 1 Patriots Place.
UPDATE:
False alarm. Thank you god. However, even if this is in fact not true, or if just the "imminent" trade for Gronk isn't happening, where there is smoke, there is fire. While most be able to put this behind them and forget about it, I am a sick kind of person. I am going to be freaked out about this now until the trade deadline. So I guess we should feel better now? The knot in my stomach should be gone now? Everything is ok. Everything will be fine.