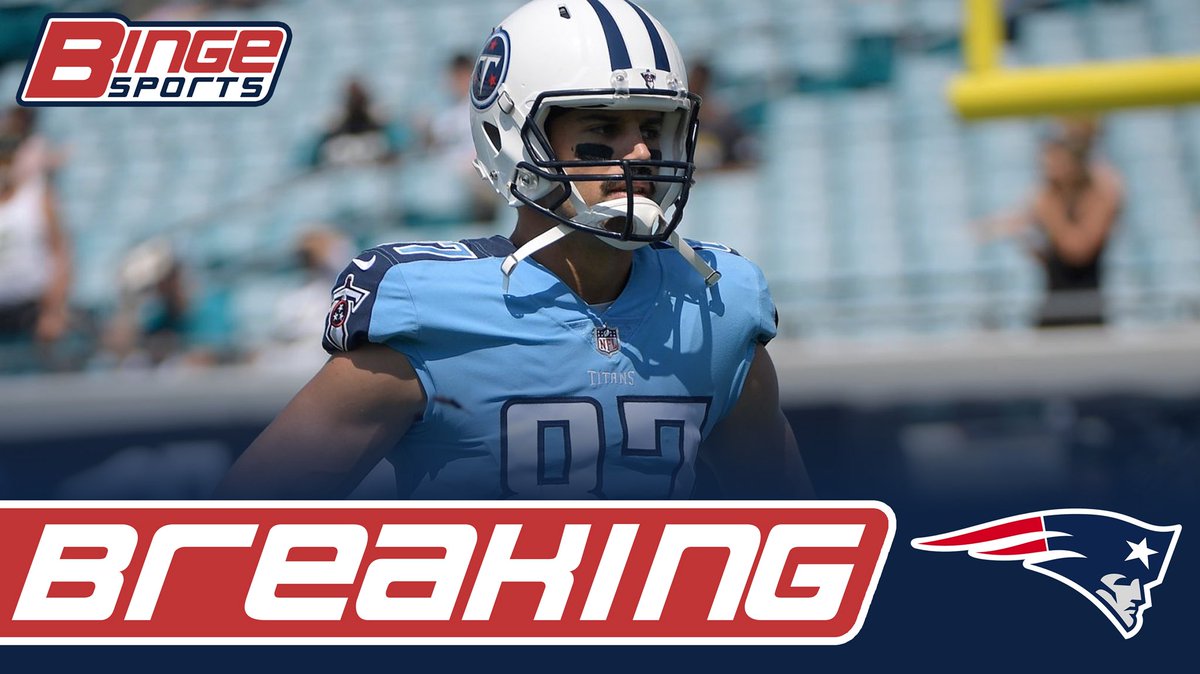 SOURCE–   The New England Patriots are signing free-agent wide receiver Eric Decker today to a one-year deal, a source told ESPN's Adam Schefter on Thursday.

The news comes a day after the Patriots released veteran wide receiver Jordan Matthews with an injury settlement. Matthews, who had signed with the Patriots this offseason, suffered a hamstring injury on the fourth day of training camp.

The Patriots had brought Decker in for a workout Wednesday, a source told ESPN.

Decker, 31, is entering his ninth NFL season, having caught 54 passes for 563 yards and one touchdown with the Tennessee Titans last season.

He also has played for the New York Jets and Denver Broncos during his career, catching 439 receptions for 5,816 yards with 53 touchdowns.

"At this point in my career, I want to go somewhere where I can compete for a Super Bowl and be in a good system and be with a quarterback that my skill set would be an addition to the team," Decker said in June on SiriusXM Radio.

Decker broke into the NFL as a third-round draft choice of the Broncos in 2010, when current Patriots offensive coordinator Josh McDaniels was Denver's head coach.
Listen I get it, the Patriots Wide Reciever depth is thinner than the Browns chances to win the Super Bowl. With Jordan Matthews getting put on IR yesterday with a severe hamstring injury, the Patriots wideout room took a hit. And Julian Edelman's suspension only makes things worse.
So I understand that bringing in a veteran Wide Reciever to the group not only makes sense, but is exactly what the Patriots needed. However, Eric Decker is not the best free agent still on the market. That would go to this man.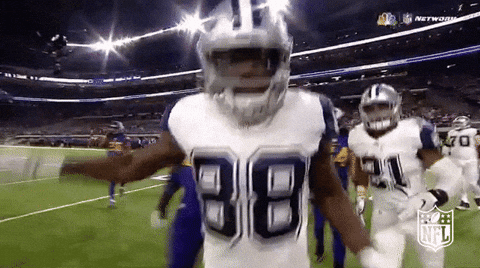 There is a reason that Eric Decker this late into camp was still on the market. He just isn't that good anymore. Dez Bryant is still on the market because he has turned down multi-year deals because he wants a one-year contract from a contender.
You have seen Decker's stats. Last year he caught 54 passes for 563 yards and 1 (one) touchdown. And that was on a good Tennessee Titans team who needed weapons. Their best WR last year was Rishard Matthews. Eric Decker is no longer the guy he was in Denver, hell he is no longer the guy he was in New York. At 31 years old, who knows how much more he has in the tanks. But if anyone is going to get the best out of him, you just know it is Bill Belichick.
Personally, I would have signed Dez Bryant over Decker. Dez has always been and still is a better player than Eric Decker. But I do wonder if the reason the Patriots didn't even bring Bryant in for a workout has to do with them not believing in the idea that he can keep his head on straight as well as pick up the playbook in time. Who knows. All I do know is that while Eric Decker helps with the WR depth, it still looks pretty grim. Week 1 your top 3 WR options are going to be Chris Hogan, Phillip Dorsett, and either Decker, Cordarrelle Patterson, or Kenny Britt. I know Tom Brady has made more with less his entire career, but that is probably not exactly how he wishes his target list looked like.
Obviously the Patriots are going to be leaning heavily on their Running Backs and Tight Ends to help out in the passing game like they always do, but I wouldn't be surprised if the offense sees its struggles the first four games of the year without Eldeman and facing some really tough Defenses (Texans, Jaguars, Lions, Dolphins).
Let's hope that Bill can work his magic and bring out the guy who Decker used to be. Obviously, working previously with Josh McDaniels should help him quickly pick up the offense. Let's just hope we have a couple opportunities to tweet out this screenshot this season.