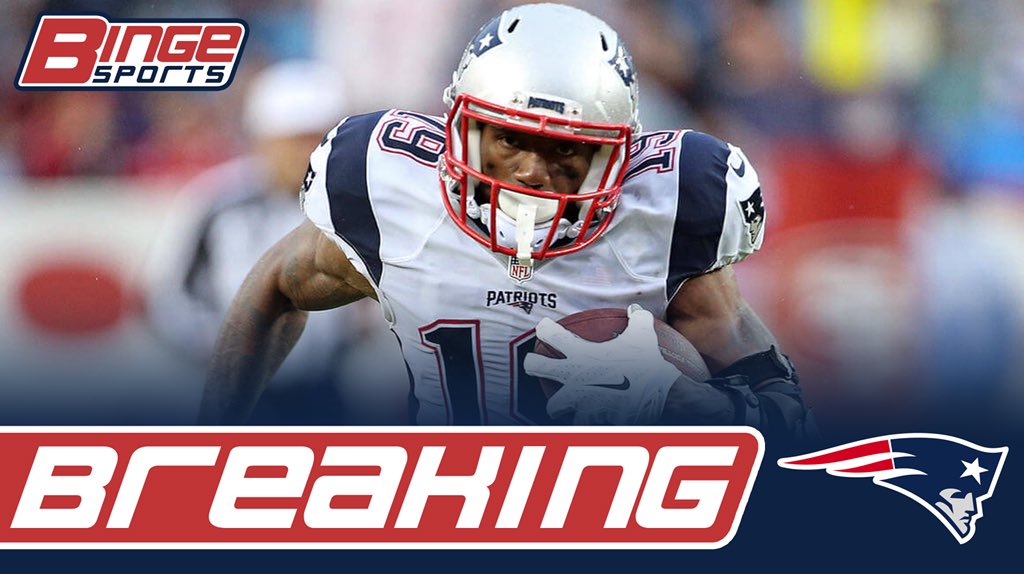 Obviously, this news is not a surprise. Malcolm Mitchell has not played in an NFL game since Super Bowl 51 when he hauled in six of seven targets for 70 yards. The 4th round draft pick had a breakout rookie season with the New England Patriots and topped it off with his best game as a professional in the biggest stage.
His talent is undeniable. He was a much better prospect than your typical 4th round pick. Malcolm Mitchell fell in the draft for one reason, his health. Mitchell had knee injuries at the University of Georgia and it is the reason why he fell to the Patriots with the 112th overall pick. The Patriots, just like they have done many times before, took a change in the draft on a player with injury concerns. Sometimes you get players who were hurt in college and they end up being like Rob Gronkowski, sometimes you get them and they end up like Dominique Easley. Malcolm Mitchell ended up being the former.
It was no secret that Malcolm Mitchell's days in Foxborough were numbered. There were plenty of reports that the team was looking to trade him. That even after a whole missed season last year, his knee was still bothering him. He missed all of OTAs and so far in training camp has only stretched with the team before moving to the lower field for therapy. He had a procedure on his knee a couple weeks ago to see if they could do anything to his knee to ease the pain. It looks like Malcolm Mitchell's chronic knee pain isn't going to ease up anytime soon.
I hate this move. Not only because I love the player, but because this makes the Patriots already thin Wide Reciever depth even worse. Malcolm Mitchell is not injured, he passed his physical.
I don't know what his limitations were or how bad his pain was, but I think the Patriots should have done anything they could have to keep this guy. Put him on PUP, put him on IR. I don't know, figure out how to get this guy healthy eventually, if that is this season or not. I just hate to give up on a guy with that much talent.
This team has a real problem at Wide Reciever. I know they brought in Eric Decker, but that isn't even close to enough to make me less worried. It seems like they aren't willing to bring a guy like Dez Bryant into camp for whatever reason. I am worried that this team is not going to have enough firepower to make it back to the Super Bowl. Tom Brady can only do so much. This team needs to bring in another impact Wide Reciever. If not, they are truly betting Tom Brady making something out of Phillip Dorsett or Cordarrelle Patterson.
Finally, I just want to wish the best of luck to Malcolm. From everything I have seen and heard, he is a great kid. I hope he gets healthy and keeps his dream as a professional football player alive. Here's to one hell of a Super Bowl performance. The Patriots would have not won their 6th championship without him.