TERRY ISN'T LEAVING!
(For now)
At least that is what Celtic's GM Danny Ainge said today on Toucher And Rich on 98.5 the Sports Hub.
Danny quickly dismissed the report yesterday that Shams Charania made about 7 teams keeping their eyes on Terry Rozier as a possible trade target.
SOURCE–    Quietly, at least seven teams have been monitoring Rozier's status this season, league sources told The Athletic, waiting to see if the Celtics could begin to field trade calls. The Phoenix Suns have aggressively pursued Rozier, even before firing Ryan McDonough as general manager, league sources said.
But for the first time in a long time, Trader Danny had to put his pistols away and clear the air.
I don't know where any of this stuff is coming from. And I don't know anything about the 7 teams that are monitoring it and all that kind of stuff. I mean, that just seems like stuff thats been made up or I don't believe any of it, lets put it that way.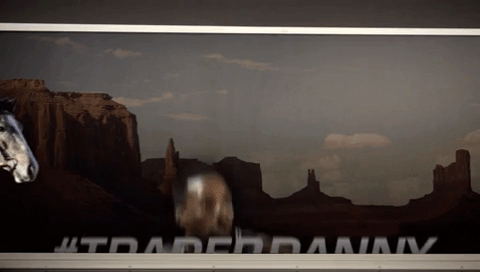 Everyone knows the deal, Terry is a Restricted Free Agent at the end of the season and is in line for a big payday. The Celtics just resigned Marcus Smart to a 4 year/$52M deal, so you have to expect Rozier to get more than that. With Kyrie Irving being up for a new contract this summer as well, is there room for Terry? Of course there is.
The Celtics can resign both Terry and Kyrie this summer because of the bird rights, and that is exactly what they should do. Danny has worked too hard and Ownership has been too patient to skimp now. If you want to be a champion, you have to pay the price. That is what Golden State is doing and I don't hear them complaining. The Celtics have the young talent to be the next NBA Dynasty. Losing Terry for nothing would really hurt this team. So, that means that they should trade him before this summer right? No. Keep him, get to the Finals this year. I still believe that the Celtics can beat the Warriors. Losing Terry, and I don't know.
You have to keep Terry. Sign him to a contract. If you can't, match any deal he signs. You can always trade him after if Wyc and the owners don't want to pay the bill (which they should).
The Celtics have a chance to go on a run like the Warriors, but longer. The Celtics are so young and have so much talent, and STILL are loaded with draft assets. The Celtics might be the next team that "ruins basketball". And for someone that has watched Danny make every right move, the Celtics owe it to him and the fanbase to let these guys play it out. If ownership does keep everyone together, I have to think Jaylen Brown might be right about how many championships the Celtics are going to win in the next 6 years.