The date was January 4, 2000. A day that will always be remembered by all of Patriots Nation. Bill Parcells had just stepped down as the Head Coach of the Jets and Bill Belichick was then thrusted into the role as the Assistant Head Coach. It was all going to plan. Belichick had an agreement with owner Leon Hess, that when Parcell was done, Belichick would be the HC of the NYJ.
However, when Mr.Hess passing away on May 7, 1999, it left a big question mark at ownership. Will Belichick already having dealt with the whole Browns leaving Cleaveland thing, ownership was a big big deal to him.
After two days has the Head Coach of the Jets, Bill Belichick did what was best for him, he resigned.
"Due to the various uncertainties surrounding my position as it relates to the team's new ownership, I have decided to resign as the Head Coach of the New York Jets."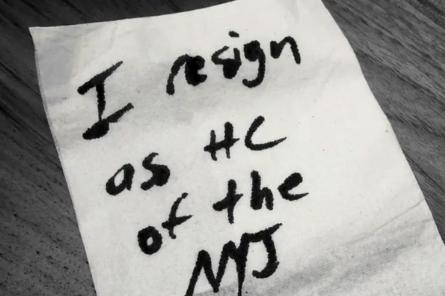 Bill Belichick would then sign with the Jets division rivals and his former team, the New England Patriots. After being the Assistant Head Coach in 1996, Bill was coming home. Sure, the Patriots had to give up their 1st round pick, but I would say the 16 Division titles, 12 AFC Championships appearances, 8 Super Bowl trips, and 5 Championships made that pick worth it.
January 4, 2000 will forever be the worst day in the Jet's franchises history. Not only did they lose out on the greatest coach in NFL history, but that same coach went on to their division rival and in his 1st draft with the Patriots, drafted a certain Quarterback out of Michigan in the 6th round. The Jet's lost the greatest coach of all time who only months later drafted the greatest Quarterback of all time. The beginning of the millennium really, really sucked for the New York Jets. Then again, it's not like the rest of the millennium has been that great for them either. January 4th with always be a great day to be a Patriots fan.