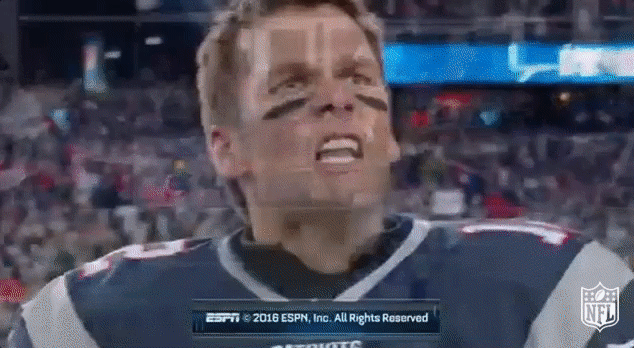 My blood is pumping. My heart is racing. It's cold ass hell out and it is finally football season.
I am from New England. That means a couple of things:
Dunkin Donuts is my main energy source
Tom Brady is my only true love
I've been to more championship parades then your team has won playoff games
Football season starts in January
That's just how it is around here. Your team had a great regular season win? You guys count that stuff?? Couldn't be me. No, the only thing I care about is winning football games when your season is on the line. Losing a game in October means nothing, you pick yourself up and take another kick at the can the following week. Losing a game in January means your season is over and your team just is not good enough.
Take it from a guy like Julian Edelman. A guy who has more playoff experience than anyone on the Chargers whole roster. This is when the games matter. This is when guys need to play their best. Julian also knows most importantly, this is when hype videos get the most views. A savvy playoff performer that Julian character is. As a hype video watcher AND creator, you just have to give a grizzled vet like Edelman a round of applause.