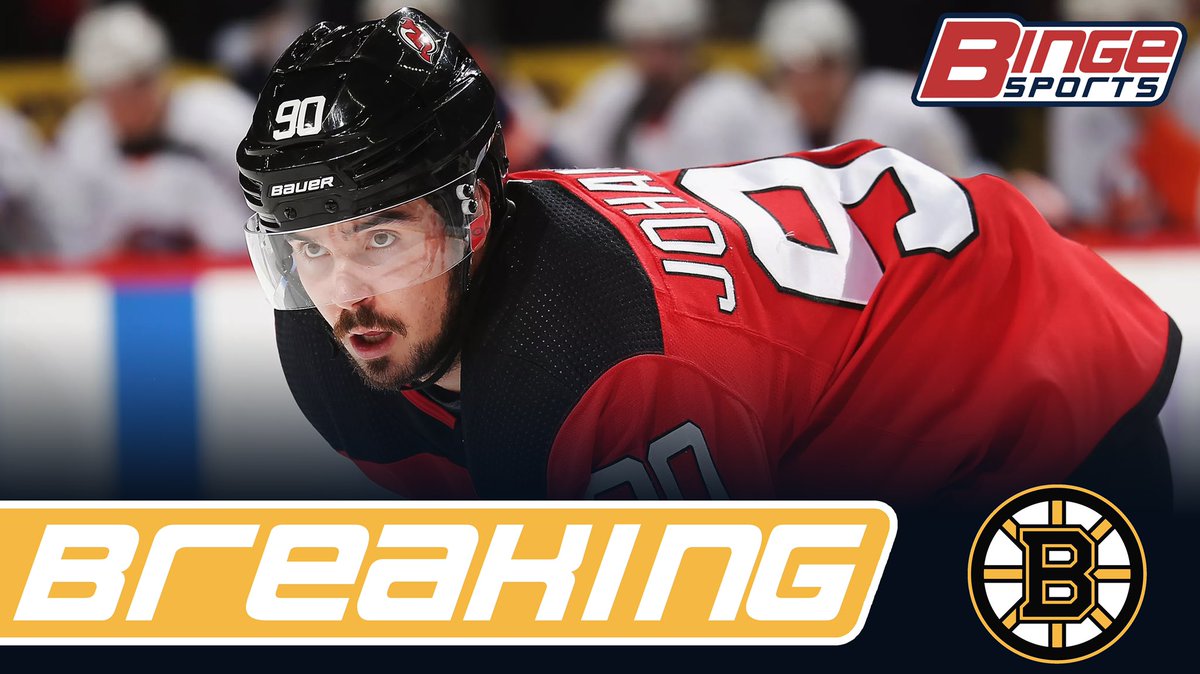 FIREWORKS!
Well, that's what I was hoping for anyways. Heading into today's trade deadline the Bruins were linked to all the big names that were available, including Mark Stone from Ottawa, Wayne Simmons from Philly, and Tyler Toffoli from LA.
After addressing the 3rd line Center last week by trading for Charlie Coyle, it was obvious that the Bruins had one more glaring need, a top 6 right wing. Luckily for the Bruins, all the top trade targets in this year's deadline happened to be right wings. The prices were said to be high, but that's what happens at the deadline, teams get desperate and prices rise. Personally, I wanted the team to go after a top 6 winger, but only if the price wasn't stupid. I understand that the B's need to capitalize on the window of Chara, Bergeron, Marchand, Krejci, and Rask. However, I didn't want to get crazy trading away 1st round picks and top prospects. When the first big domino fell today with Vegas trading for Mark Stone, that was exactly the kind of deal I didn't want Don Sweeney to make.
Not only did they give up their best prospect, but then they also PAID Stone.
F U C K that.
Not only did they give up Erik Brannstrom who is as good as a prospect as Charlie McAvoy, but then they paid out the nose to keep Stone long term. I like Stone, but not that much.
The next big move to be made was one that made me scratch my head. Wayne Simmons to Nashville for Ryan Hartman and a 4th round pick.
That's it?? Ryan fucking Hartman and a 4th rounder?!?! That's basically free! Philly was talking up a big game all week about how they want a 1st and a good prospect and ended up getting a bottom 6 winger and at BEST a 3rd round pick. If I am the Bruins I make that deal every single day. Hell, I will give them the 3rd outright to top it off. Wayne Simmons is a perfect fit and that deal is dirt cheap. I was trying to figure out why the Bruins didn't pull the trigger on it. And just when I was upset they didn't make that deal, I saw the deal they actually made.
A 2nd and a 4th for Marcus Johansson. The same Marcus Johansson that the Devils were shopping for a 2nd round pick just this morning.
Somehow, Donnie managed to finagle his way into giving New Jersey a 4th rounder for the hell of it. So not only did he miss on the top guys, but he overpaid for the winger that he got. Oh yeah, and Johansson is a left wing, not right. Sure, he did play right wing with Alex Ovechkin all those years in Washington, but he has played LW for the Devils this whole season. The Bruins ended up paying more for Johansson than Nashville paid for Simmons. How the hell does that work? The only thing I can think of is that Philly didn't want to trade with Boston. That they would have rather took a worse deal and send him to the Western Conference. Which if I was a Flyers fan, I would be PISSED.
So the question is now, where does Johansson play? Does he play Right Wing on one of the top 2 lines? Or does he slot in left on the 3rd line? Well, the Bruins most recent roster move doesn't really tell you.
Kuhlman has been playing RW on the 2nd line and Cehlarik has been playing LW on the 3rd line. To be honest, those are my two ideal landing spots for Johansson. I do not want him with Bergeron and Marchand on the 1st line. In a perfect world, you put David Pastrnak back with those two when he is healthy and put the 'Perfection Line' back together. If that is not the case, and they want to even it out with Pasta with Krejci, then keep Danton Heinen where he is. He has had decent chemistry on the top line. If that is not where Pasta is, Heinen is doing fine there.
Which means there are only two line ups that make sense:
Marchand-Bergeron-Pastrnak
DeBrusk-Krejci-Johansson
            Heinen-Coyle-Cehlarik/Backes
Kuraly-Accari-Wagner
or
Marchand-Bergeron-Heinen
DeBrusk-Krejci-Pastrnak
          Johansson-Coyle-Cehlarik/Backes
Kuraly-Accari-Wagner
Personally, I would prefer the first option. Mostly because I think Pasta, Marchy, and Bergy are unstoppable together and in a perfect world you have them dominate every team's best line. But for that to work, you need enough secondary scoring on the other lines. Hopefully, Johansson can add that to a line with DeBrusk and Krejci. Johansson was at his best playing on that top line for the Capitals. Maybe him playing with better players on the 2nd line instead of the 3rd line will bring that out of him once again. If not, you traded a 2nd, 4th, and 5th round picks for two 3rd liners. So let's hope Marcus Johansson can be that 2nd line right wing that we all hoped the Bruins would trade for today.